Shipping Policy
Shipping and Delivery
When will I receive my order?
Our products are Print on Demand (POD) products, which means a third party actually prints and ships your items. We find it usually takes 2-7 days to fulfill an order, after which it's shipped out. The shipping time depends on your location, but typical shipping times are:  
USA: 7-10 business days  
International: 10-18 business days 
Where will my order ship from?
We work with an on-demand order fulfillment company with facilities worldwide! 
What do I need to know about ordering internationally?
Shipments outside of the USA may incur customs fees depending on the destination country. The fee may vary depending on your order value, country limits, and other factors based on the product itself. End recipient is responsible for these fees.

We highly recommend including your phone number in the order when ordering internationally - this will minimize the risk of an order being lost in transit and make delivery of the order smoother.
My order should be here by now, but I still don't have it. What should I do?

Please help us out by doing the following:
● Check your shipping confirmation email for any mistakes in the delivery address. 
● Ask your local post office if they have your package. 
● Stop by your neighbors in case the courier left the package with them. 

Pro tip: Package theft is on the rise— ​ If you're expecting a home delivery and you know you won't  be home to accept it, use an address where you know you'll be! 

If the shipping address was correct, and the package wasn't left at the post office or at your  neighbor's, get in touch with us at rachel@vocasociety.com with your order number. 

If you did find a mistake in your delivery address, we can offer a replacement order, but the new order would be at your expense.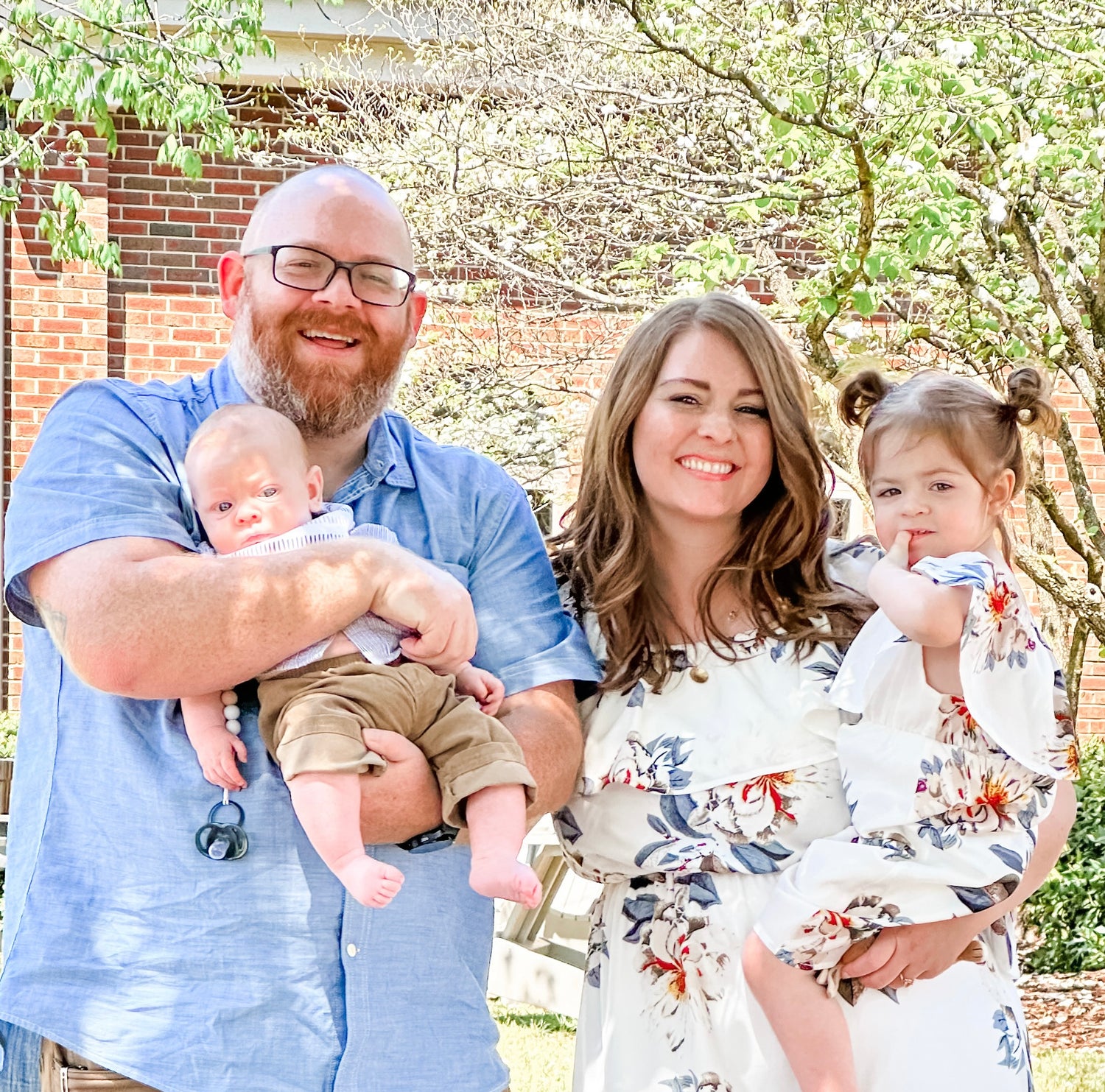 Hi There! I'm Rachel Tenney
I'm a small business owner, wife, mama, and most of all, Jesus follower. My passion is practical theology: applying theology to my everyday life! When I started my journey as an entrepreneur, I went looking for devotionals and other resources about applying my faith to my unique lifestyle as a Jesus-centered female entrepreneur and was surprised to find very little. I eventually started The Voca Society out of my own need for community as a female entrepreneur. If you are a socially-motivated woman, you need a community and hub of resources (podcast, YouTube channel, books, and more!) that shares your faith and worldview. So I started The Voca Society to do just that!
Learn More About The Voca Society